The time has come to secure full equality for Virginia women. Advocates for women and families from across the Commonwealth are working together to advance an agenda that secures women's health and safety, advances our economic opportunity, and promotes women's democratic participation. But we need your help.
WHAT IS THE WOMEN'S EQUALITY COALITION?
The Women's Equality Coalition promotes women's health and safety, economic opportunity, and democratic participation in order to ensure all Virginia women are able to fully participate in social, economic, and political life.
The Women's Equality Coalition believes women and girls everywhere deserve an equal opportunity to participate fully in civic, economic, and political life irrespective of race, class, income, immigration status, involvement with the criminal justice system, disability status, religion, sexual orientation, or gender identity.
We support all Virginia women's ability to:
Decide when and if to have a family and access the full range of health services necessary to support that decision without interference from government, organizations, or individuals;
Secure the education and resources necessary to support and better themselves and their families without sacrificing economic security;
Live, work, and attend school free from intimidation, abuse, discrimination, harassment, and violence;
Understand how the political process affects them personally and be empowered and motivated to participate and make their voices heard.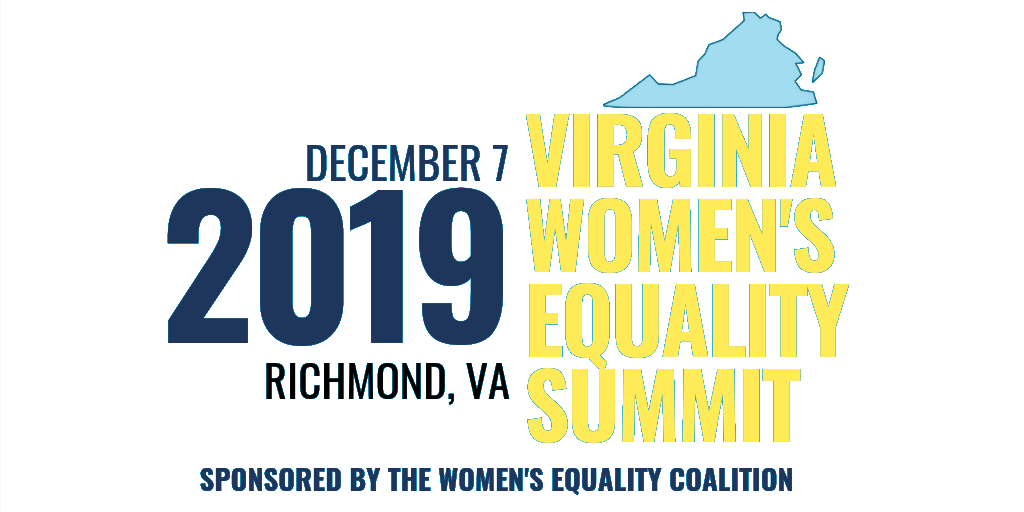 December 7th, 2019
9 AM - 4:30 PM
Delta Hotel, 555 E Canal St, Richmond VA 23219
Tickets: $15 (General Admission)
$7.50 (Students)
This winter, we're gearing up for the legislative session and our annual Lobby Day with a Saturday jam-packed with content on racial Equity + reproductive health, rights and justice from our member organizations and community partners, including Progress Virginia, The Virginia Civic Engagement Table, The Virginia Latina Advocacy Network, and NARAL Pro-Choice Virginia.
Access to 6 sessions led by on-the-ground activists and advocates

Complimentary breakfast and lunch 

Free resources from local organizations 

A full day of networking and community building opportunities 
Scholarships are available! To request, fill out the form here.
Delta Hotel
555 E Canal St, Richmond VA 23219